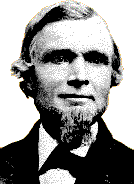 This website presents genealogical information collected by Ann (Clemens) Arnold and Steve Clemens about their family in the form of linked web pages. The Clemens family line is the starting point of our research, but the information presented here isn't restricted to the Clemens surname. We've tried to trace all collateral branches as far as possible, so many other surnames are included.
Each person in our family tree is represented by a web page that includes whatever data we've been able to gather about him or her. Often, the names of the person's parents, siblings, spouse, or children are given as hypertext links that will take you to that relative's web page. Following these links, you can travel up, down, or sideways throughout the entire family tree.
Our research started with family reminiscences and documents like wills, letters, and family bibles. We've also done research in genealogical libraries, and more recently on the internet. When possible, we've included source references at the bottom of each web page. To see the list of references, click here: Reference List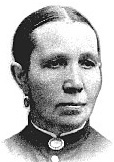 We've included the complete text of a lot of miscellaneous documents relating to our family history -- memoirs, newpaper articles, etc. To see the list of documents, click here: Document List
To look up any person included in the family tree, the first step is to find the person's last name in the Surname Index. To see the Surname index, click here: Surname Index
GEDCOM is a standard file format for exchanging genealogical information between computer programs. Many popular genealogy programs can import and export GEDCOM files. To download a GEDCOM file of all the data for this family tree (not including the pictures), click here: Download GEDCOM file.
If you're related to any of the families included in this website, or have any additional information about them, we'd like to hear from you. You can send us an e-mail at this address: kaos1010@yahoo.com

---
Hit Counter:
Sign My Guestbook
View My Guestbook